Meet the Doctors
Dr. Daniel Fragnoli, D.D. S.
Dr. Fragnoli joined the Comfort Dental team in 2014. He is committed to providing optimal dental care to our patients. After graduating from University of Michigan School of Dentistry, Dr. Dan completed a hospital residency at St. Johns and University of Detroit Mercy where he studied advanced dental education in all aspects of general dentistry. He also holds a Bachelor degree in Nutritional Science from Michigan State University. Dr. Dan has also dedicated his time to providing mission care to patients in the Honduras as well as "giving" his time to serving underprivileged children in the Detroit area. He has tutored students in anatomy and dentistry. He is passionate about providing gentle and optimal care.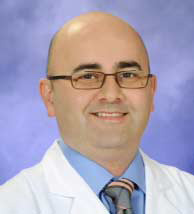 Dr. Fadi Samman, D.D.S.
Dr. Fadi Samman provides endodontic, orthodontic, cosmetic, and general dental services to Comfort Dental's clients. His extensive experience and professional training have provided him with outstanding skills in many specialized aspects of dental care. Dr. Samman maintains a personal commitment to continual education, attending classes, seminars, and specialized training courses in esthetic, orthodontic, and prosthodontic treatment.
Prior to joining Comfort Dental, Dr. Samman served clients with general dentistry and orthodontic services through Great Expressions Dental Center in Warren and Sterling Heights, Michigan, as well as through Fort Dental Center, his own private practice.
Dr. Samman is a member of Member of the American Dental Association, the Michigan Dental Association, the Detroit Dental District Society, and the International Association of Dentists as a "Leading Physician of the World."